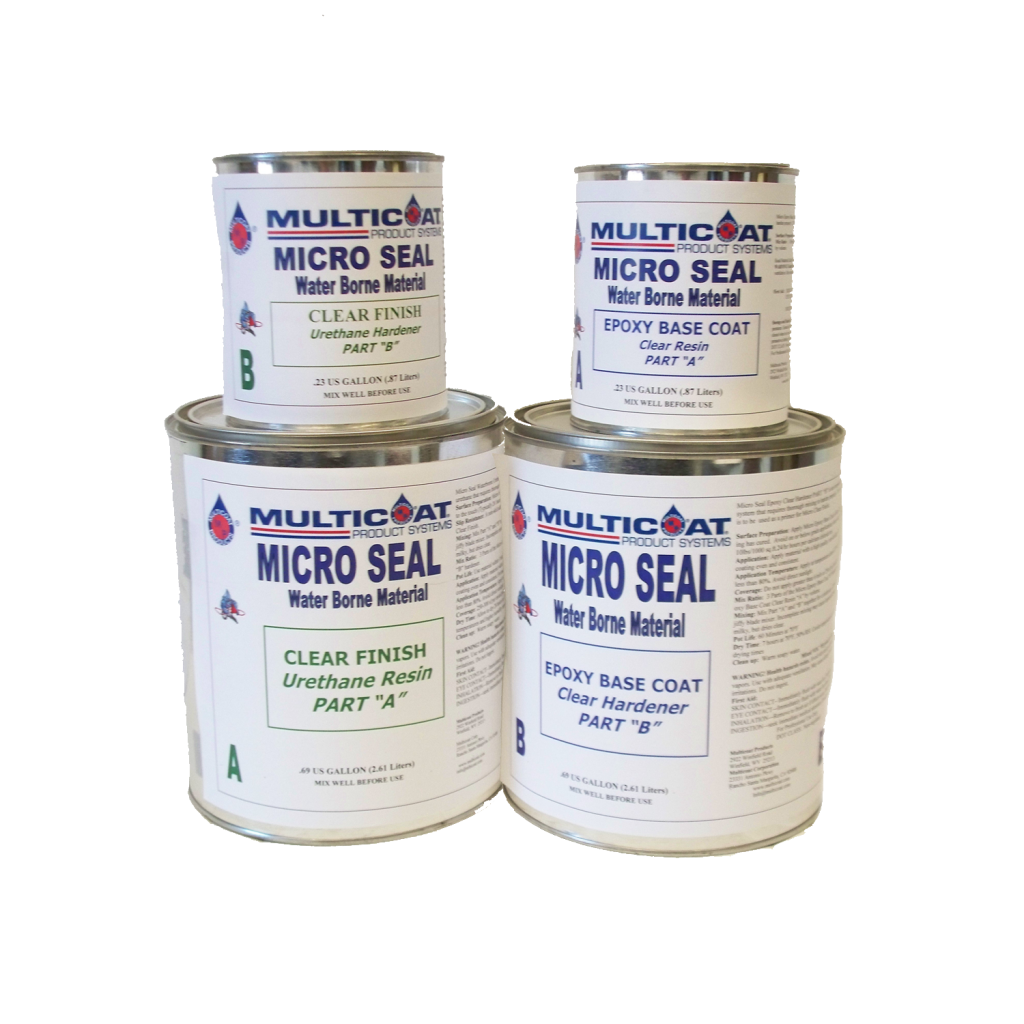 Micro-Topping Sealer
MICRO TOPPING SEALER is a system of two components; an epoxy filler and a clear top coat finish for interior applications. The epoxy fills in the surface for a smoother feel and the clear locks everything into place. Furnished in a kit with Part "A" and "B" mixed together on the job. Each "kit" will cover 250 to 300 SF.
PACKAGING: Micro Epoxy Base Coat and Micro Clear Finish are both packaged separately from one another. Each item is packaged in box, with the proper amount of product "A" and "B" which are mixed with each other. No measuring will be required.
STORAGE: Store can in a dry location. Store away from direct contact with the ground or concrete. Protect from weather and other possible damage. Store between 50° F and 90° F. Minimum shelf life is 6months from date of manufacture when properly stored in unopened and unmixed.
Heavy Waterborne Epoxy
Virtually Odorless
Excellent Chemical and Abrasion Resistance
Breathable
Easy to Apply
Light Reflective with a "Wet" Glossy Look
Long Pot Life
info@multicoat.com
Micro-Topping Sealer Instructions
MSDS
SDS